How to be successful with your video marketing strategy on Instagram?
Have you wondered whether it's worth putting effort and resources into video marketing for your business? Are you aiming to boost your total engagement massively and building stronger connections with your target audience? Do you want to reach out to a new audience, and get prioritised by the algorithm of Instagram? Then it's definitely worth it! Instagram is focusing on their new functions which solely are made for video content, such as Instagram Reels, IGTV and IG Live. 
Video is the present and the future so to be successful in your digital marketing strategy, you have to fully optimise your video content. In this article, we'll cover some of the key factors which enhance your video marketing strategy in different platforms. Use these factors to boost your companies image on social media and advance in ROI through your digital marketing efforts.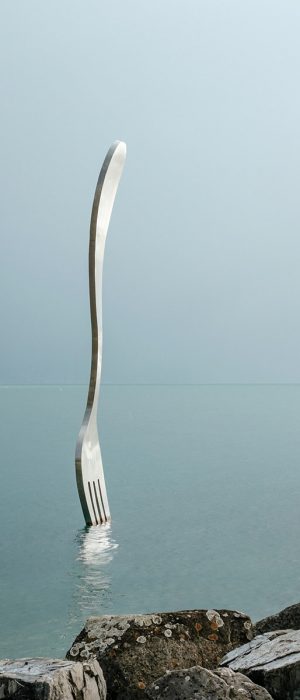 Instagram Algorithm
To be prioritised by the social media algorithm means to understand and optimise the usage of each functions to its fullest. Instagram deliberately wants creators to produce content through their new functions because IG prefer this type of content to be more visible to relevant audience. 
Both organically and paid content will reach out more if the creator collaborates with Instagram to give their recent updates attention. As written by Dani, Instagram algorithm favours two factors over everything; relevancy and

time

. First is the type of content the users most likely are willing to engage with, and second the type of content which keeps the users of the application staying there longer. 
The more Instagram think you'll like certain type of post, the higher it will appear on your feed. This means that the content which specifically has a clear statement and description will most likely reach out to those who are looking for it. Through this information, Instagram acts as your agent and marketer if you use it properly. 
 Plan your content through Metrics
First of all, video content does not always have to be produced with high-quality cameras, and through extreme video editing skills. Even videos captured through mobile, with a good natural lighting will be able to give a solid impact to your target audience. To provide value through the content, the first step is to set the achievement goals. Start off by setting goals which are accessible and realistic. A nice start is by measuring the brand awareness. The social media metrics which you can track are:
Reach: How many unique accounts have seen your post
Impressions: Total number of views on a post
Interactions: Total number of engagement on a post (likes, comments, share, saves etc.)
Follower growth: The amount of followers earned or lost through a given time interval.
Profile visit: How many users click in to your account by seeing your posts
CTR: Click-through rate on the given link on each post
Conversion rate: Percentage of conversions you get through a post
Many of these late metrics can be measured through something you call a Facebook Pixel. This is a code you paste on your website to measure the activity on your website caused by an ad. The pixel can measure conversions or sales on your website, and has the properties to measure the bounce rate from the cart page. Facebook Pixel gives you the possibility to retarget directly to those specifically who are in the decision stage on their customer process. Plan each of your content through these metrics by dividing your target audience and content in separate waves.
Ready to start tracking your performance more efficiently? 
Place each type of content in the funnel system
It is essential to create a funnel for your customers. A funnel often divides in three stages; cold, warm and hot. With cold customers who don't know your brand or product, by using the metrics such as reach and impressions you can cause brand awareness. Content such as interviews, customer testimonials, employee statements and commercials showcase your brand because it aims to build brand awareness.
Warm customers have been exposed to your content however they do not follow your account. Use metrics such as interactions in addition to profile visit. The content which has clear statement also shows personality will be the most engaging.
Hot customers are only clicks away for conversion. Focusing on CTR and conversion rate is most reasonable in their case. These type of users are followers of your brand which of course engage a lot with your posts. Use retargeting ad campaigns in addition to product videos to close the deal. To sum up, video content with the intent caused through call to actions works well for this group because they already desire it.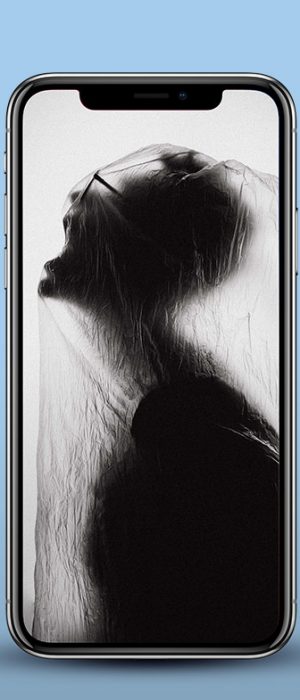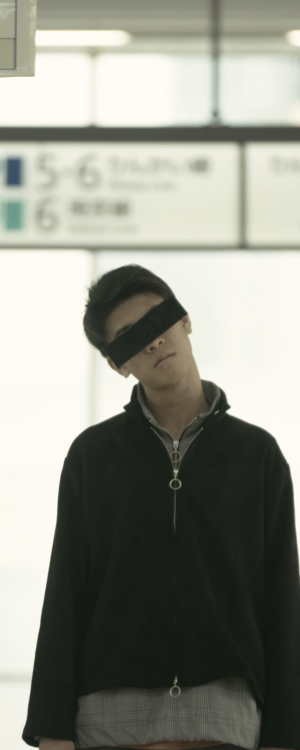 Understanding the Instagram platform
 Approach the platform through understanding it's formats, functions and video dimensions. Instagram contains of several functions or "areas" of content. It is divided into four areas in the main page, which are:
News Feed: The main page which exposes your for content published by those you are following, and sponsored material by those business accounts reaching out to you.
Instagram Explore: This is the networks source for real-time content curation. IG Explore presents different posts for every users through its algorithm based on your behaviour, interests and past likes, by accounts you don't follow.
Instagram Reels: This new function, inspired by Tiktok, is a new way to record 15 to 30-second clips set to music on Instagram. Its content is displayed to you through your search and interest history to provide entertaining and inspiring videos.
Instagram Shopping: Instagram's own e-commerce destination which provides you a shop by brand and creator accounts. It's a streamlined way for users to discover shoppable products on Instagram.
Marketing on Instagram also involves different post types such as; Regular post, Slide post, IGTV, Instagram Story and Instagram DMs. Where the first three post types are published on your feed, IG Story is a shorter timed content which stays in your feed for 24 hours. Stories are now used by business accounts as a great platform to advertise due to its small cost per acquisition, and great reach. 
Instagram DMs which is a communicative area for Instagram allows users to send messages, personal videos, and share videos from their feed. Using this platform to build relations with your followers and give discount on products is a great way to organically promote your business. DMs is a powerful asset to use to grow your word of mouth. 
Select your video type
Determining the type of video which works best for your brand is an important step to your video strategy. By knowing the purpose of each video type, it's possible to target these to the leads in the different customer stages. Here are a few video types and each their purpose:
Educational:
This type of video contents purpose is to raise brand awareness and knowledge. Educational videos can be used to target new customers by offering guides and tips to strengthen your brand- and product knowledge. This can be product description videos, informative commercials, promotional videos regarding your brand. Target these videos to customers located in their early stages. Educational videos works best as sponsored content, both through square-sized (1:1) posts, and vertical stories (9:16).
Entertaining: 
Entertaining videos aim to please one goal; entertaining your customers. Whether it's new or current customers, entertainment is an important tool to provide value. These are essential to remind your customers of your brand identity, and its personality. Entertaining videos can be transformative commercial videos, brand skits and appealing product videos. Target these videos at "warm" customers interested in your product by posting these on your Instagram feed. 
These videos works best as 1 minute posts, both in vertical and horisontal sizes. Commercials are officially posted as 16:9 formats, while product videos can be shared as vertical (4:5). Instagram Reels is an excellent function to share your entertaining posts as well.
Customer related: 
This type of video has a purpose to reassure credibility by reducing the customers doubts. Customer related videos can be product testimonials, customer interviews and employee statements. Consumer related videos help build trust and reliability and are essential for converting warm customers to the "hot stage". 
These video types works as introductions to new customers. The IGTV function is optimised to tell stories, and building episodes through longer video formats. By using the IGTV function to distribute customer stories as episodes, you can fully integrate the Instagram algorithm in your video strategy.
Behind-the-scenes: 
BTS content hits the bulls eye between both entertaining- and educational content. Behind-the-scenes gives your followers insight of your company and employers. This content builds personality and humanises your company by giving a virtual peak behind the curtain. BTS videos are mostly displayed as short formats and works best as Instagram Stories. Distributing small amounts of behind-the-scenes content will keep your followers engaged and interested all the way.   

Plan your content production
Creating a plan for your content production will alleviate a lot of stress during the shooting day. If you are planning to do the production in house, you'll have to think about all the steps in order to produce the video which can include:
Writing the video plot/story
Choosing the format of the video
Identifying the film equipment
Storyboarding the video
Moodboards to plan the visual setting
Acquiring the right cast
Gather the right crew for shooting
Planning the callsheet in order to get most of natural lighting
Recording crisp audio in case of interviews
Using licensed music for avoiding copyright
Sorting the material into files after film shooting
There are also options for both content production and post-production. To get most of the video, it can be smart to hire an agency or production company to deal with it. By giving them clear directions, you'll reduce a lot of extra cost and money.
Want to produce your first video professionally?
Don't exclude the post-production
The planning and filming stages are equally important as the post-production stage. Visually appealing editing, color grade, and including CTAs to your video sets the bar higher. You need to allow plenty of time to add professional elements to your video. Text overlays, background music and audio and detail shots are all important to bring quality to the video.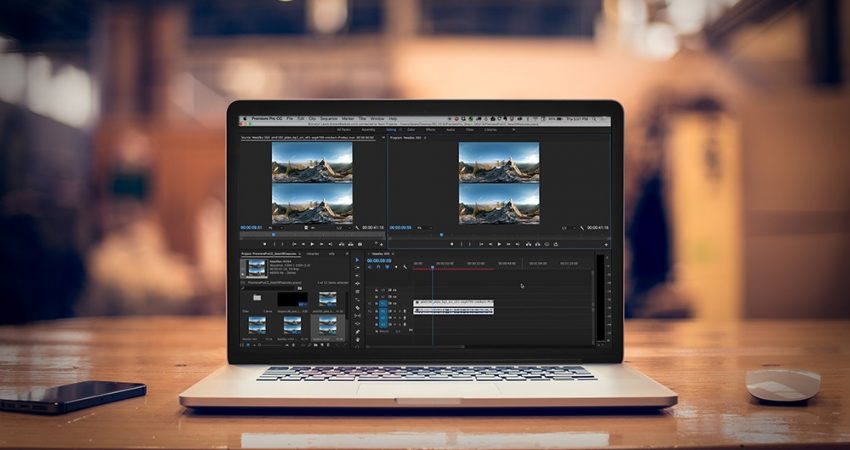 Schedule and promote your posts
When you've finally completed your video, it is time to publish it. Timing is very important when it comes to delivering the video when your followers are most active. Utilize your Instagram insights to know the right time. Click through the Audience tab on your insights to see your audience activity times. By collecting data on the days on hours, you will be able to publish your content when your followers are most active on Instagram.
Knowing this, you can take benefit of marketing applications such as
Later
, to schedule your posts by adding them to the content plan.
Promoting on Instagram is another key to reach out to new customers. To get the best outcome, you'll have to learn Facebook Ads Manager which allows you to promote the content specifically o your target audience's interests, behaviours and demography. 
By sorting out the purpose of the video in the Ads Manager, you'll get max value of your promotion. Either it be to gain reach, engagement, or conversions. Ads Manager has the properties to distribute the content in different formats, if it be regular posts or Instagram stories. 
Planning your next Instagram ad? We're here to help!
And there you have it! Your guide to plan and execute Instagram video marketing strategy. Video marketing is growing massively in 2021, it is important that you hop on this wave as well! We hope this article gave you extra insight on creating your own video marketing strategy. Learn more about the other key trend of how to market you business in 2021!